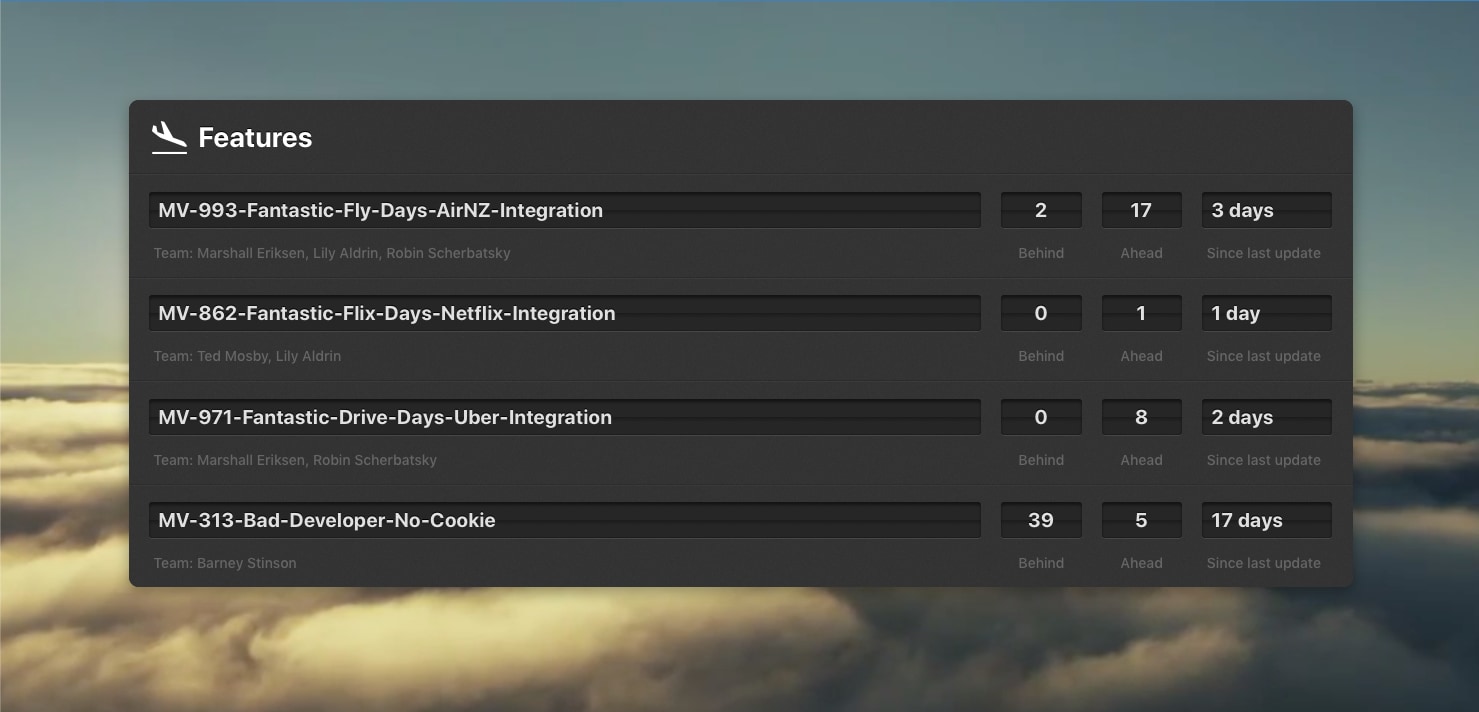 Vodafone code dashboard
Summary
This was a quick two day build to create a tool to show the health of our shared code repositories, and encourage developers to keep their feature branches up to date.
Overview
When I worked at Vodafone we had five squads working in the same codebase on our mobile app at the same time.
Problem
Vodafone was in a very competitive market. Because they had to be responsive to their competitors, media advertising bookings etc, this meant feature priorities could change with little notice.
As a result we had to keep our feature branches in a ready-to-merge state. Some developers were better at keeping their features ready-to-merge than others.
Solution
I built a dashboard that was displayed on a 65" flatscreen TV in the developers areas. The dashboard displayed the current status of feature branches to both other developers and Product Owners.
Design
I decided to make it look like an airport status board because that lent itself nicely to the display of the information, and to implying a sense of urgency.
The design came from an image I found of an airline board in google image search. I later discovered the image was from the Cultured Code status board, makers of the excellent Things apps.
The background is a looping video that comes from the old Apple TV screensavers, so it's pleasantly in constant motion.
Build
The dashboard is static HTML + javascript files running on a standard webserver. The HTML reloads the dashboard data from a JSON file every few minutes.
There is a unix shell script that is scheduled to run on the webserver every few minutes. The shell script runs several git commands, then outputs a JSON data file directly into the webserver data folder alongside the HTML files.
Result

It was exactly enough to work and nothing more.
It solved the problem, feature branches were kept up to date.